Learn playful with Matador
creativity
Children are born with a drive to explore and discover; they mainly learn on their own by interacting with the real world. They need to touch objects, take them apart, and slowly become familiar with them. The best way for children to store practical learning experiences is for them to grasp them with as many senses as possible. Building freely with a hammer, blocks, and rods encourages your children's creativity and imagination.
cognitive skills
Acquiring cognitive skills is a crucial part of early childhood development. With the help of such thinking structures a child can plan before it acts and come up with assumptions about the result. During the Matador-building experience, cognitive skills are automatically and playfully trained, such as: solution-oriented thinking; ability to reason and planning skills.
joy of playing
When the building is finished the playing can begin! Thanks to the endless building combinations there are uncountable Matador game worlds. Playing freely is an important 'training' for children in order to process experiences and impressions and to become acquainted with and assume different roles. What is more, based on repetitions, children will grow increasingly secure and develop a routine when interacting with others.
technical understanding
Children want to understand the world! The way Matador models work and function can be observed and understood – technology and physics thus literally become 'grasp'-able. The building instructions which are designed in pictures enable the children to build on their own. How to use the tools is highlighted in colours in the instructions and explained in pictures.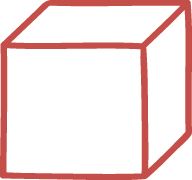 3D comprehension
Matador building blocks train the ability to imagine things in three dimensions. Spatial perception and conception in combination with respective motor skills and good reflexes are essential for physical activities such as ball games and are closely linked with one's body perception and co-ordination.
motor skills
Playing and building with Matador particularly promotes fine motor skills. Fine motor skills are important for children's development for only with the help of these skills will one be able to learn how to write and draw. These skills are also imperative for learning how to get dressed or to eat by oneself.
sense of achievement
Completed models and created phantasy worlds lead to an important sense of achievement for children – a sense of achievement increases one's self-esteem! Nothing is as beneficial for a child's healthy development as playing freely and vividly.
manual dexterity
Playing with Matador not only makes our children smarter! Building models actively promotes manual dexterity. When connecting the building blocks and rods with the help of a hammer, toddlers playfully develop specific skills. Active, haptic crafting, grabbing objects, hammering and dismantling provides a valuable counter-pole to the oversaturation of screens, so common in our times.